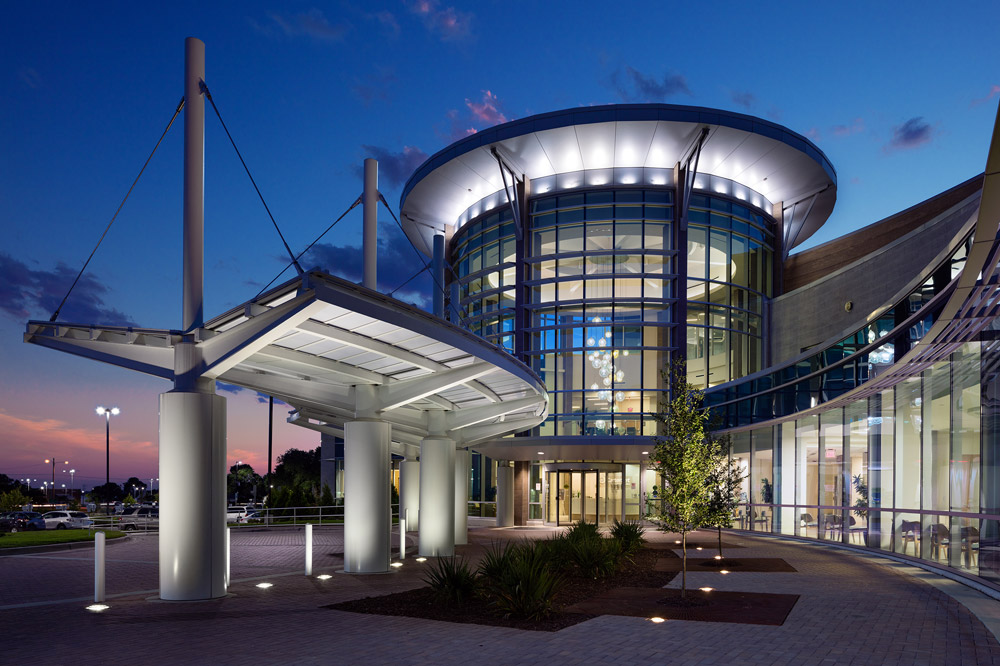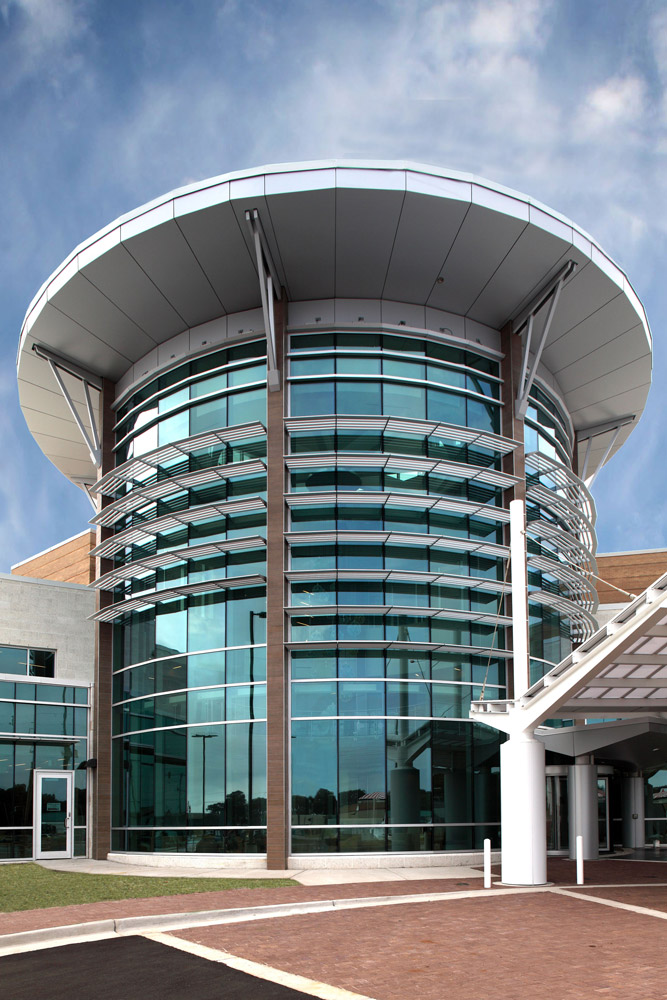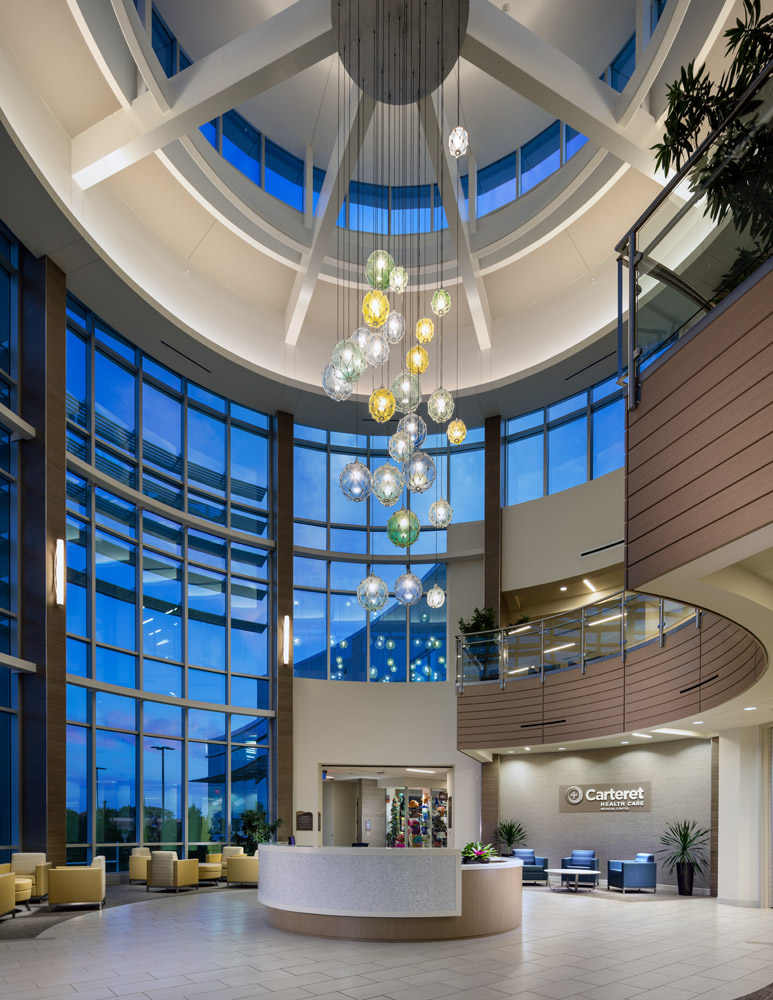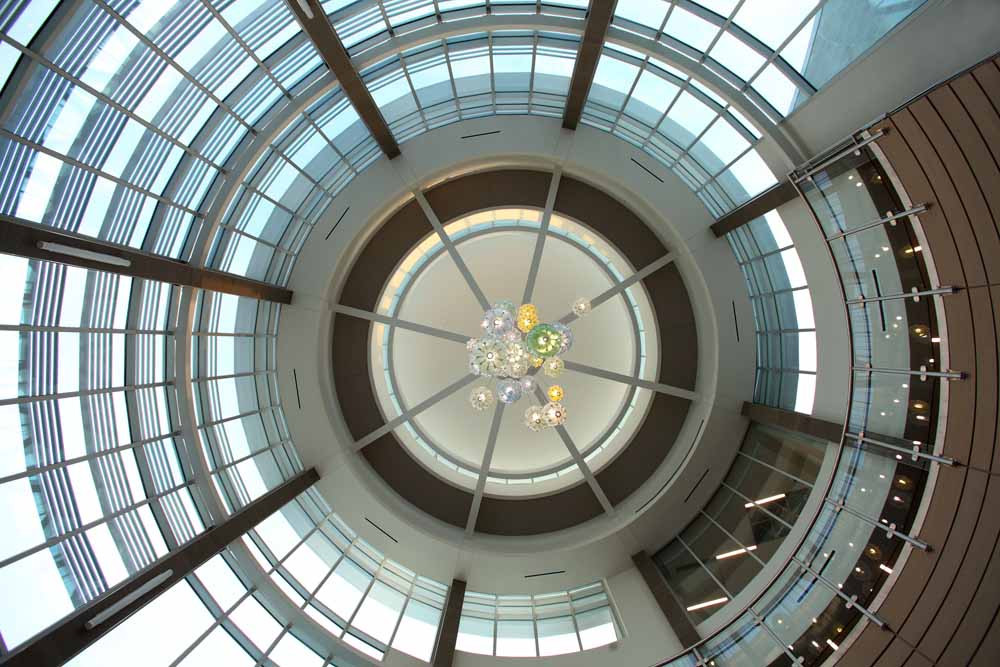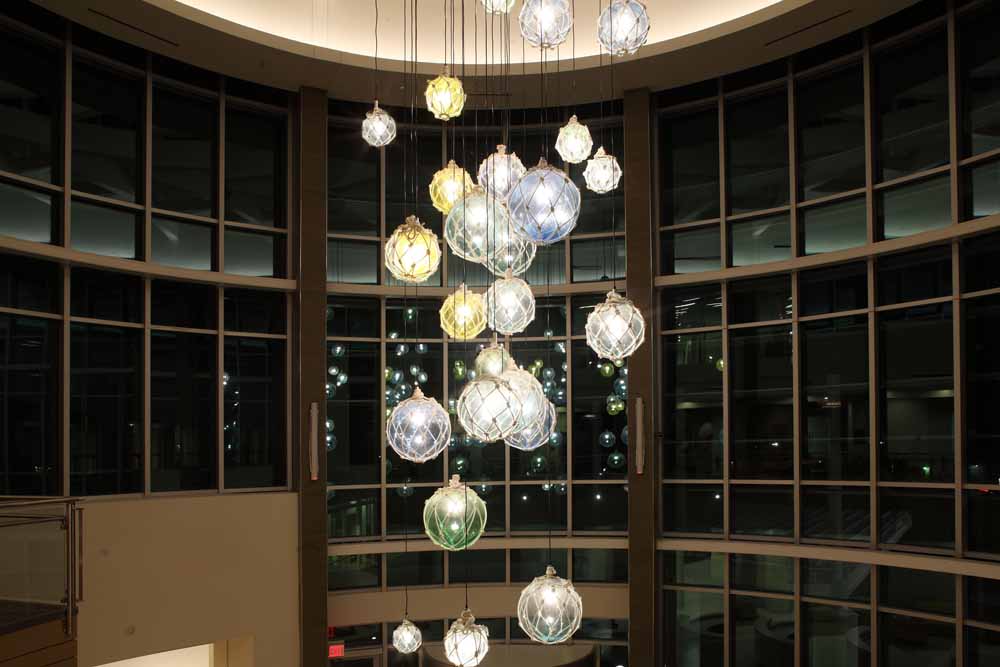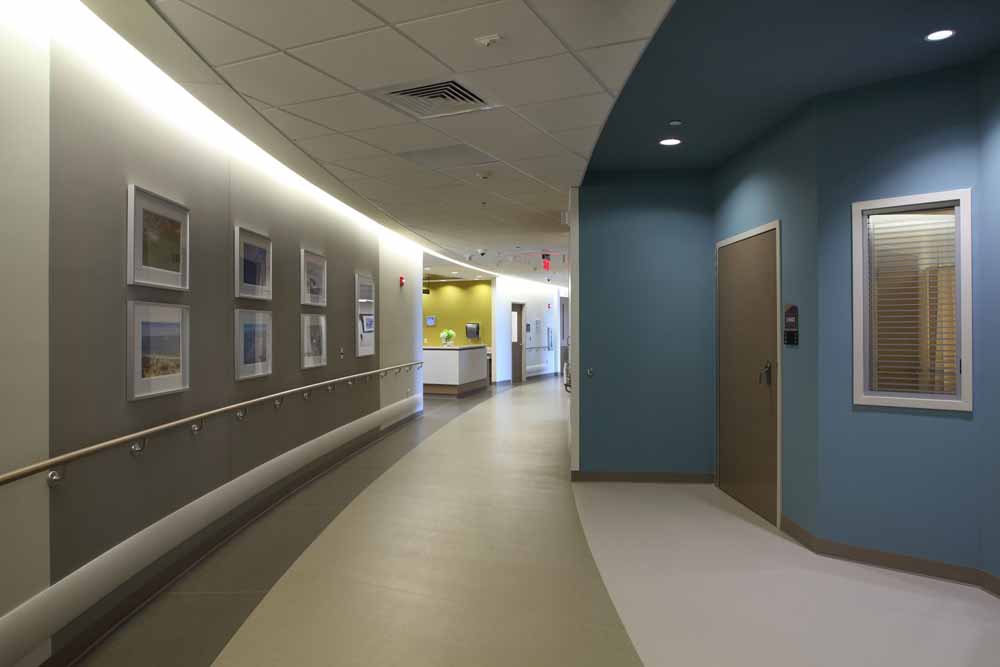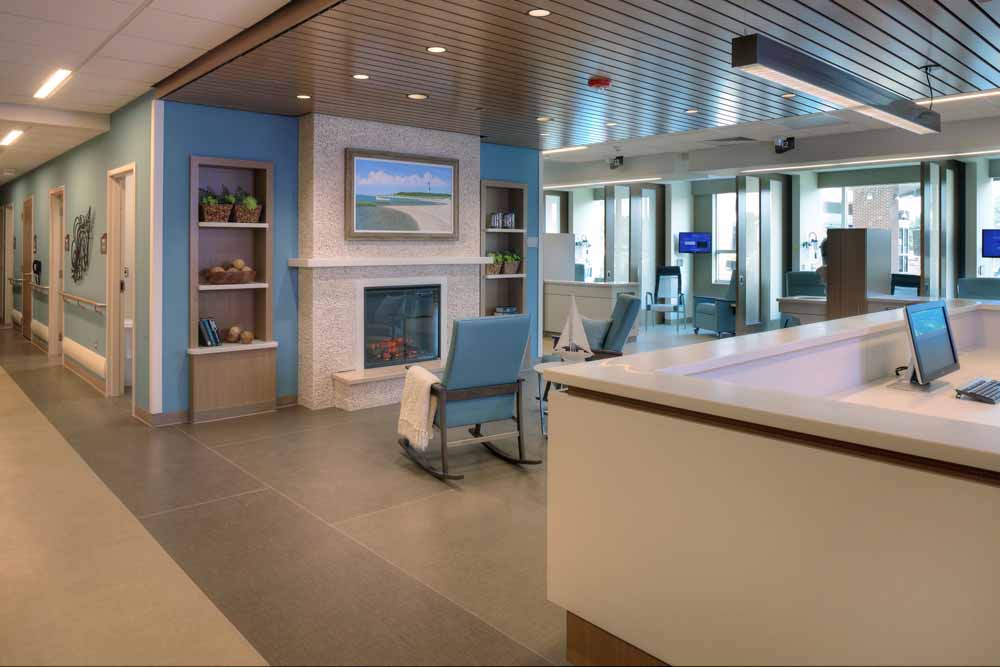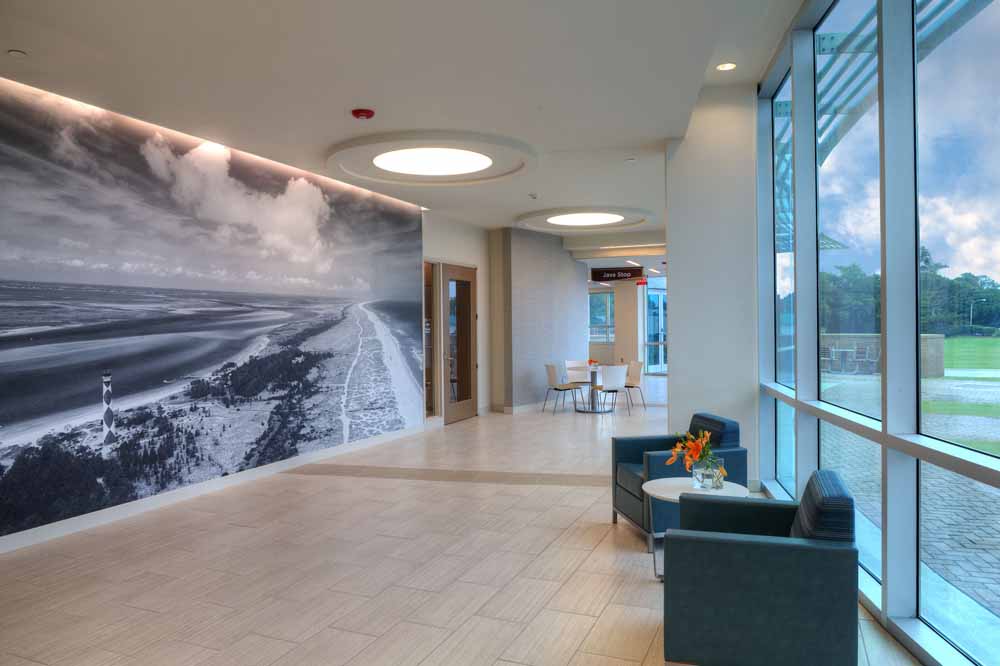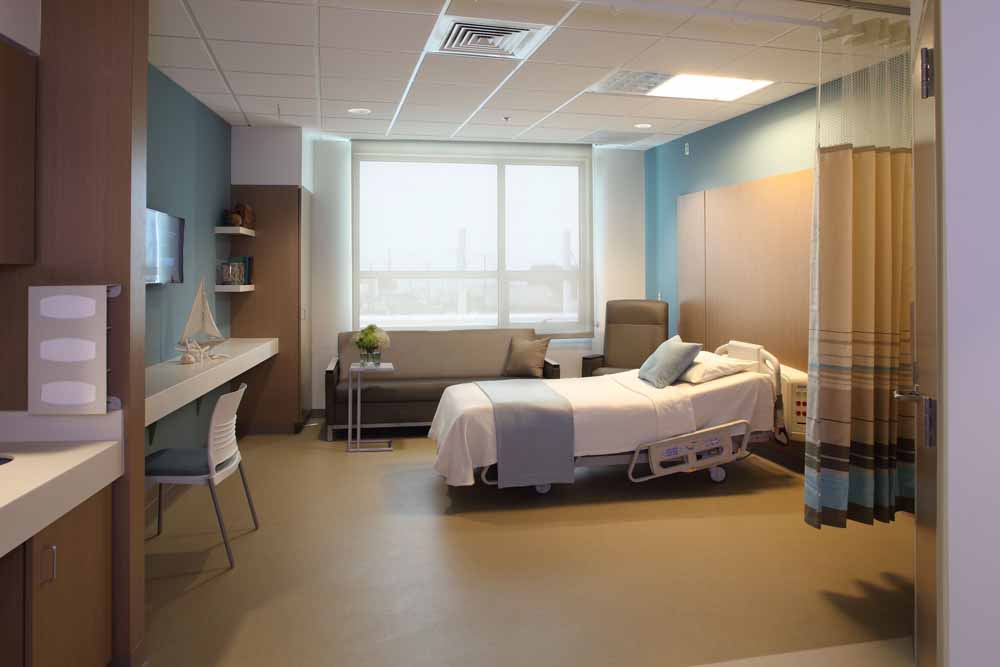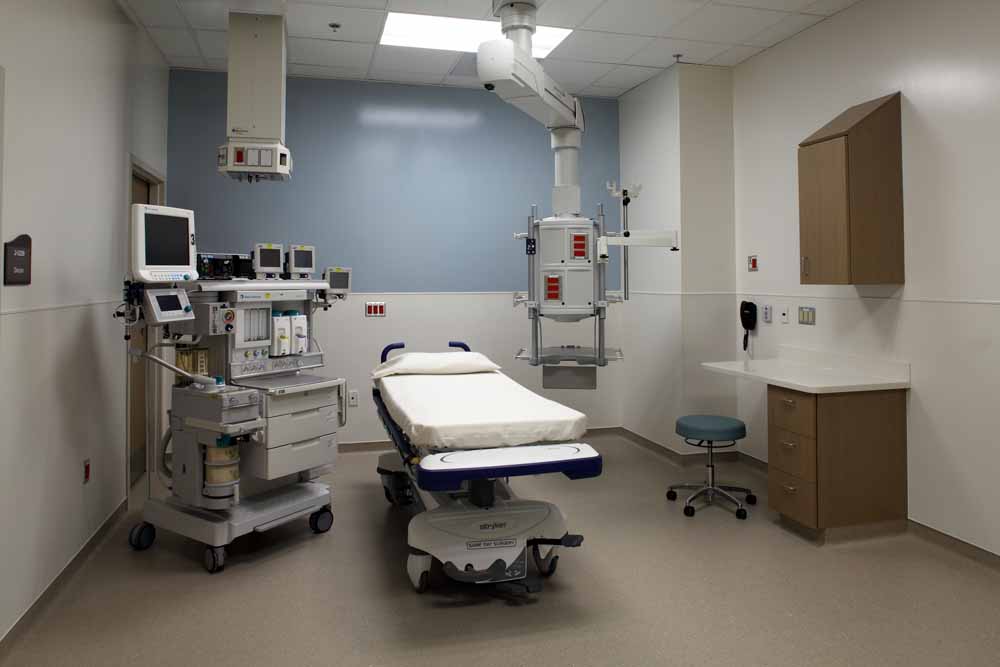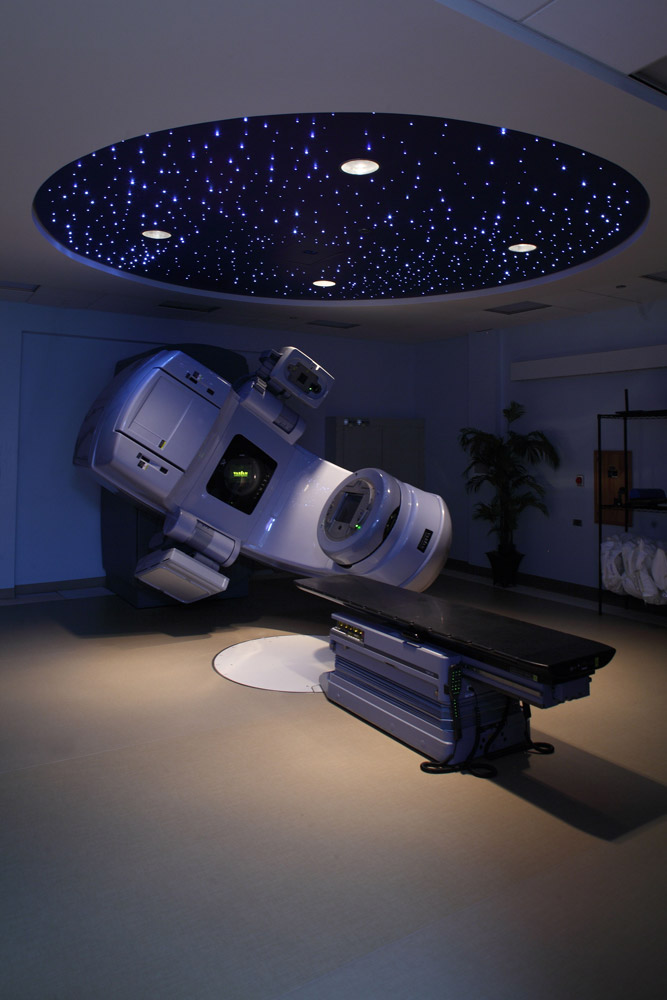 NEW PATIENT TOWER EXPANSION —
MOREHEAD CITY, NC
DESIGN RESULTS
This project required a Master Facility Plan plus design and construction for a three-story, 122,000 square foot state-of- the-art addition to the existing hospital. The addition includes a Comprehensive Cancer Center, a Women's Center, and a Patient Tower that will eventually replace and convert existing beds to all private rooms.
The new Specialty Pavilion serves as the front entrance; greeting patients, families, and staff members with a bright, open atrium. The completed project represents a significant milestone, providing the most advanced care to the residents of Carteret County and surrounding areas.
Cost — $53 Million
Construction — Rogers Builders
Size — 122,000 sq. ft.
Views overlooking the bay
Healing Gardens
Radiation/ Medical Oncology
Women's Services & Patient Tower
The exceptional work, detailed planning, and high level of expertise exhibited by Mr. Earl and his colleagues in effectively working with our Board of Directors, Administrative Team, and departmental leadership has resulted in the development of a long range Master Facilities Plan addressing many areas of need for Carteret General Hospital. It is without reservation that I wholeheartedly recommend Earl Architects for any project which you may be considering.

Richard A. Brevnik

FACHE/ President — Carteret General Hospital